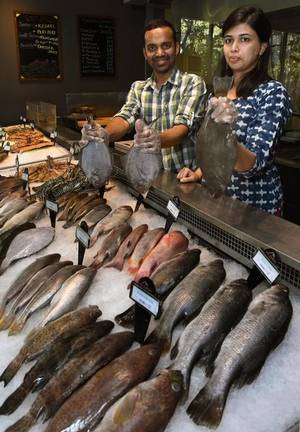 Sustainable ways to eat your fish
Shonali Muthalaly, February 22, 2018.
Put together by Karnad, a marine biologist with a PhD from Rutgers and Chaitanya Krishna, a sustainability and safeguards specialist, along with designer Anil Adireddi, this calendar attempts to simplify breeding timetables, so it is easier for consumers to make responsible choices.
If you're on the West coast, take a look at Know Your Fish (knowyourfish.org.in), which describes itself as a "voluntary initiative towards an ocean-friendly lifestyle."
Read more here.