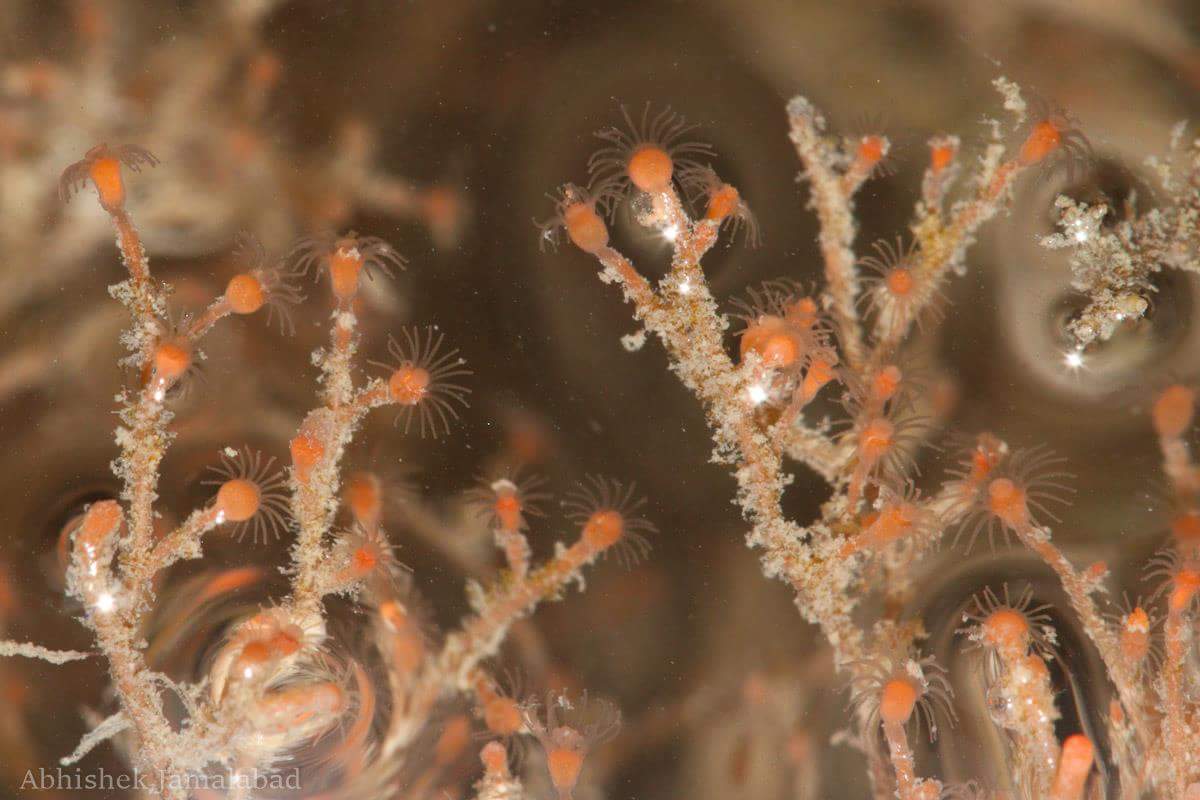 A family that eats together stays together.
Say hello to hydroids. These very pretty animals (not plants!) are usually hidden in plain sight in tide pools at the seashore. It's just that you start understanding what they are when you take a very close look, with your nose inches from the water.
Hydroids are cnidarians, relatives of jellyfish, corals and sea anemones. The orange flower-like things are polyps – individual animals, each complete with tentacles, a mouth, and a gut. The branches and stems that they live on are a system of tubes that keep the colony together. But it's not just structural support, it's also a pipeline for food – if there are hungry polyps in any part of the colony, the food eaten by the more healthy ones gets channelled through these pipes, to where it's needed.
It's never fun to hog all the good food, and these hydroids would agree.
ID: Hydroids, Eudendrium sp.; cnidaria; hydrozoan; hydroids
Habitat: Rocky shore, Tide Pool
Substrate: Rock
Date: March 7, 2018
Photograph & text by Abhishek Jamalabad
Eudendrium hydroid
Updated on 2018-05-29T22:46:06+05:30, by Hetal Doshi.