Mumbai's shorelines are magical. At Marine Life of Mumbai, one of our goals in that people look at these places as habitats, as homes to the creatures that live there. Hence, we introduce you to these fascinating animals on our walks, through our social media, through our workshop sessions.
Here, you can find an illustrated brochure for each shore we conduct walks on, so you can download them to refer to when you're out with us, or when you go looking for creatures on your own (keeping in mind these guidelines.)
See you on the shore, people.
Girgaon Chowpatty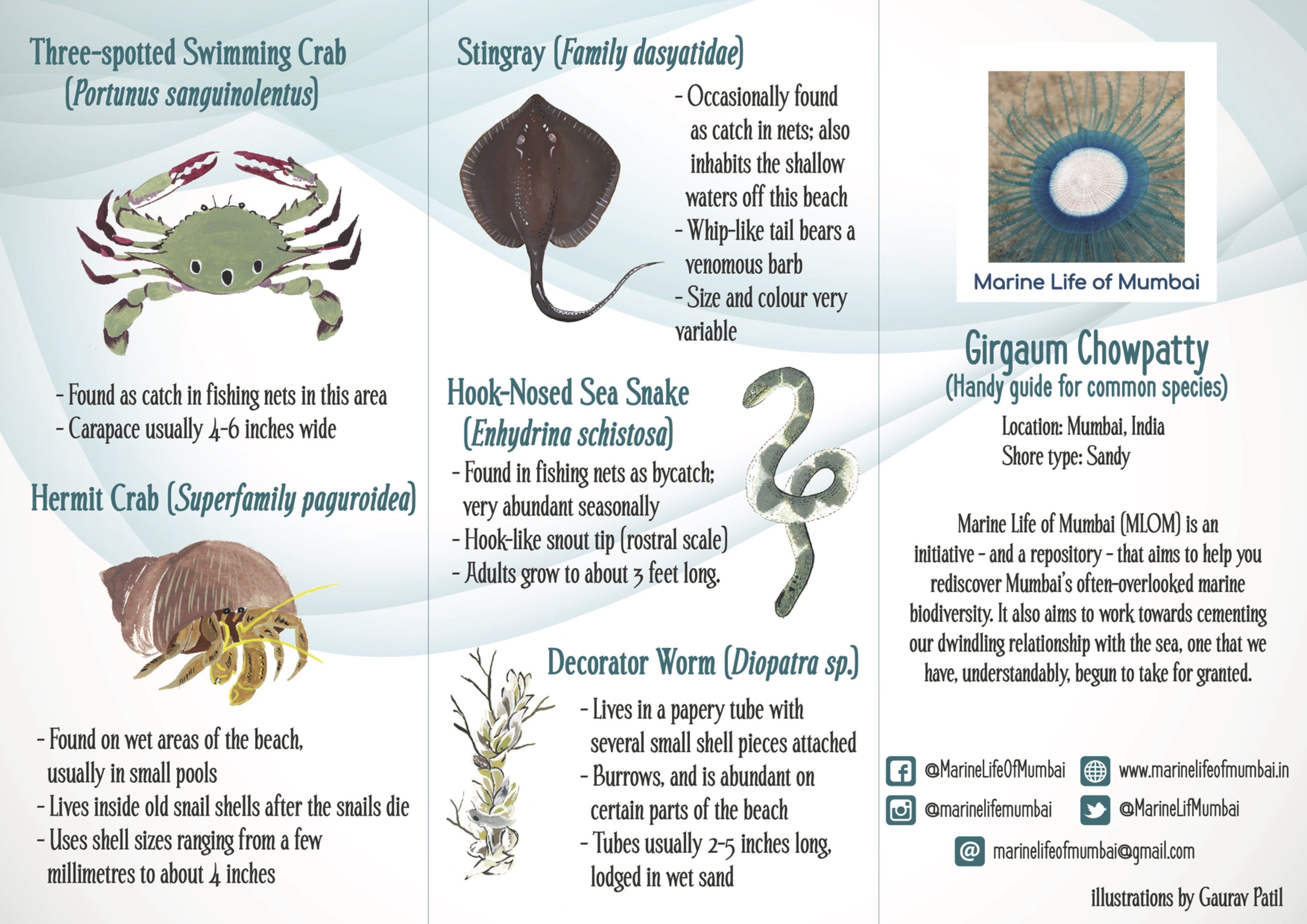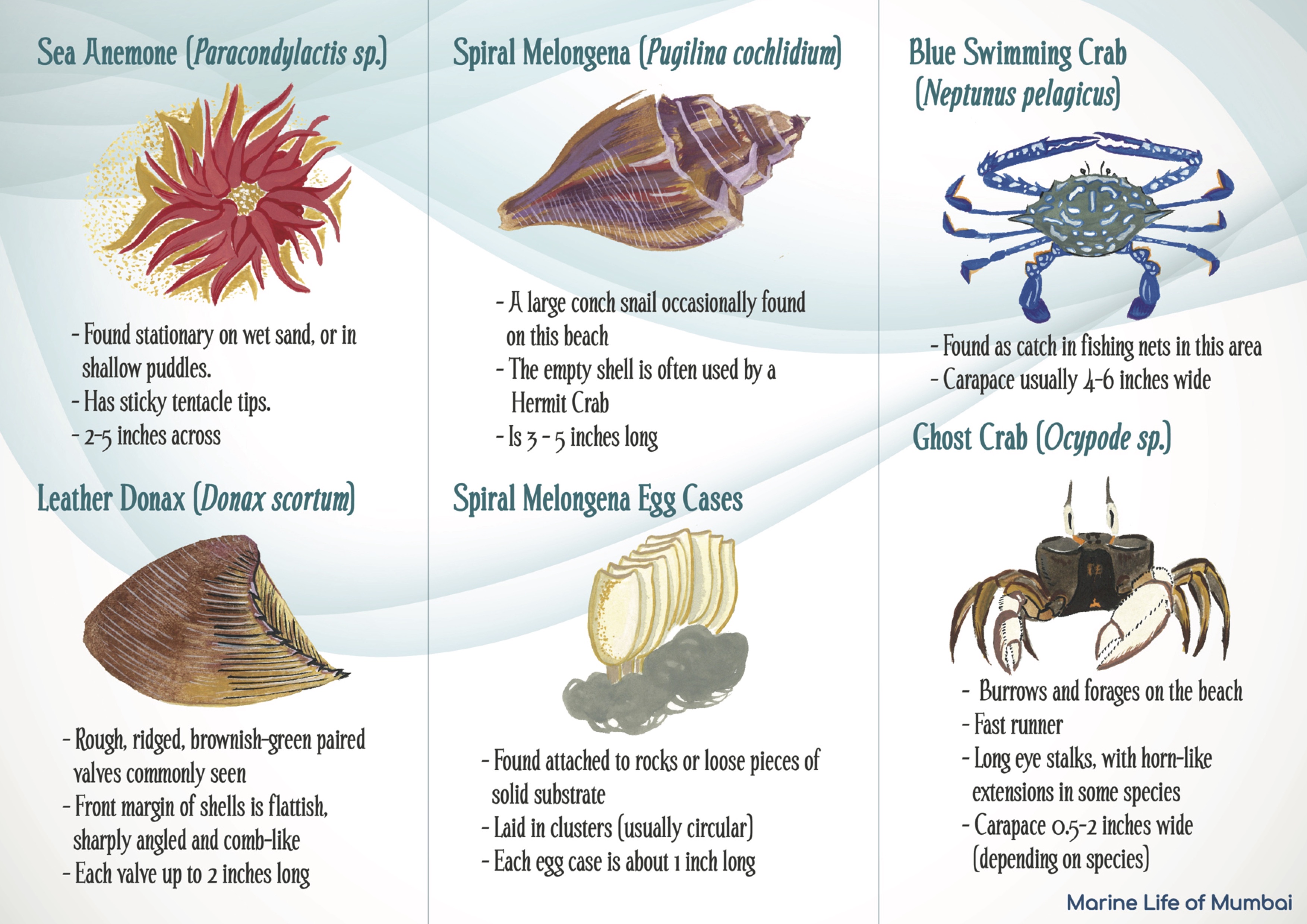 Haji Ali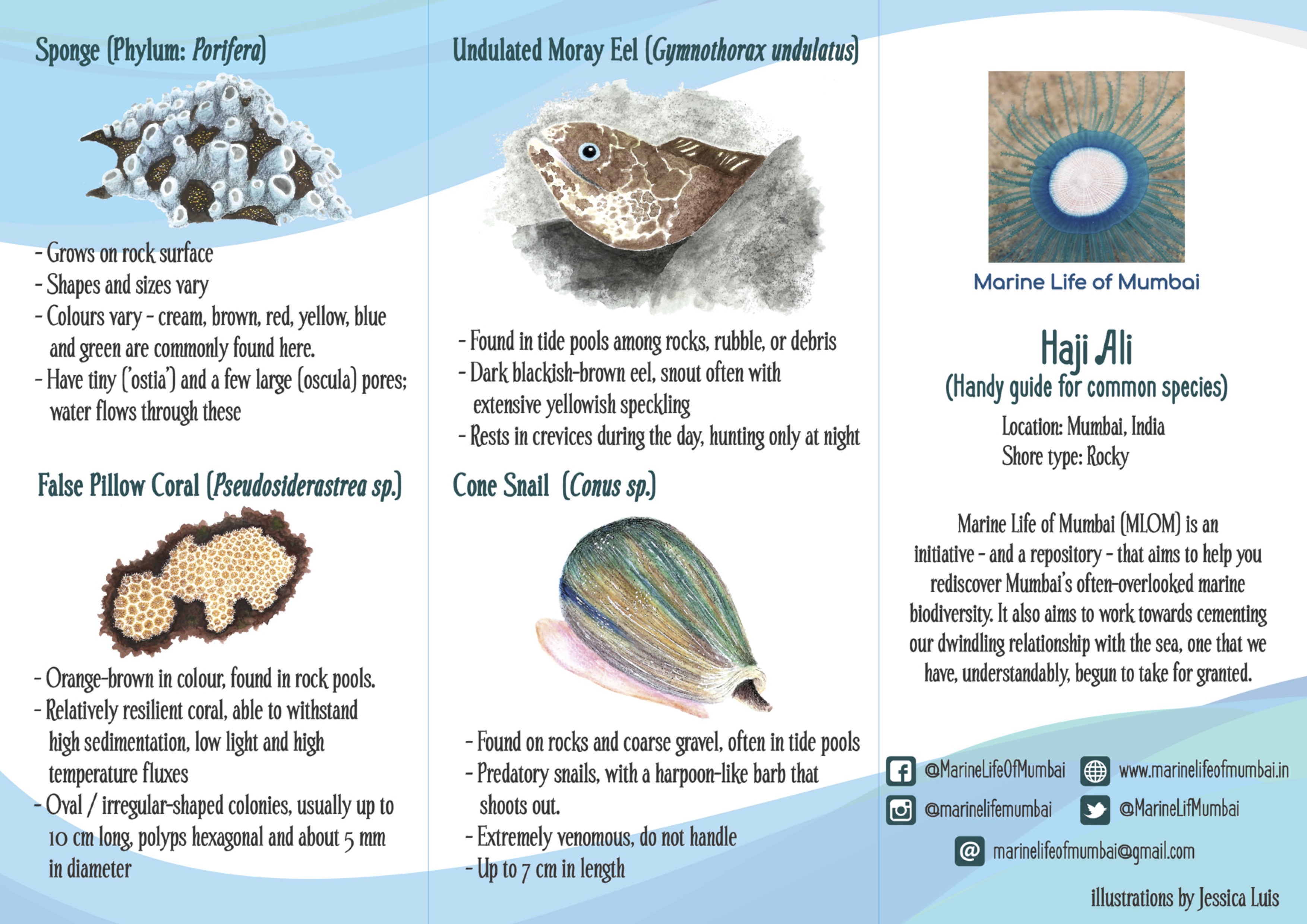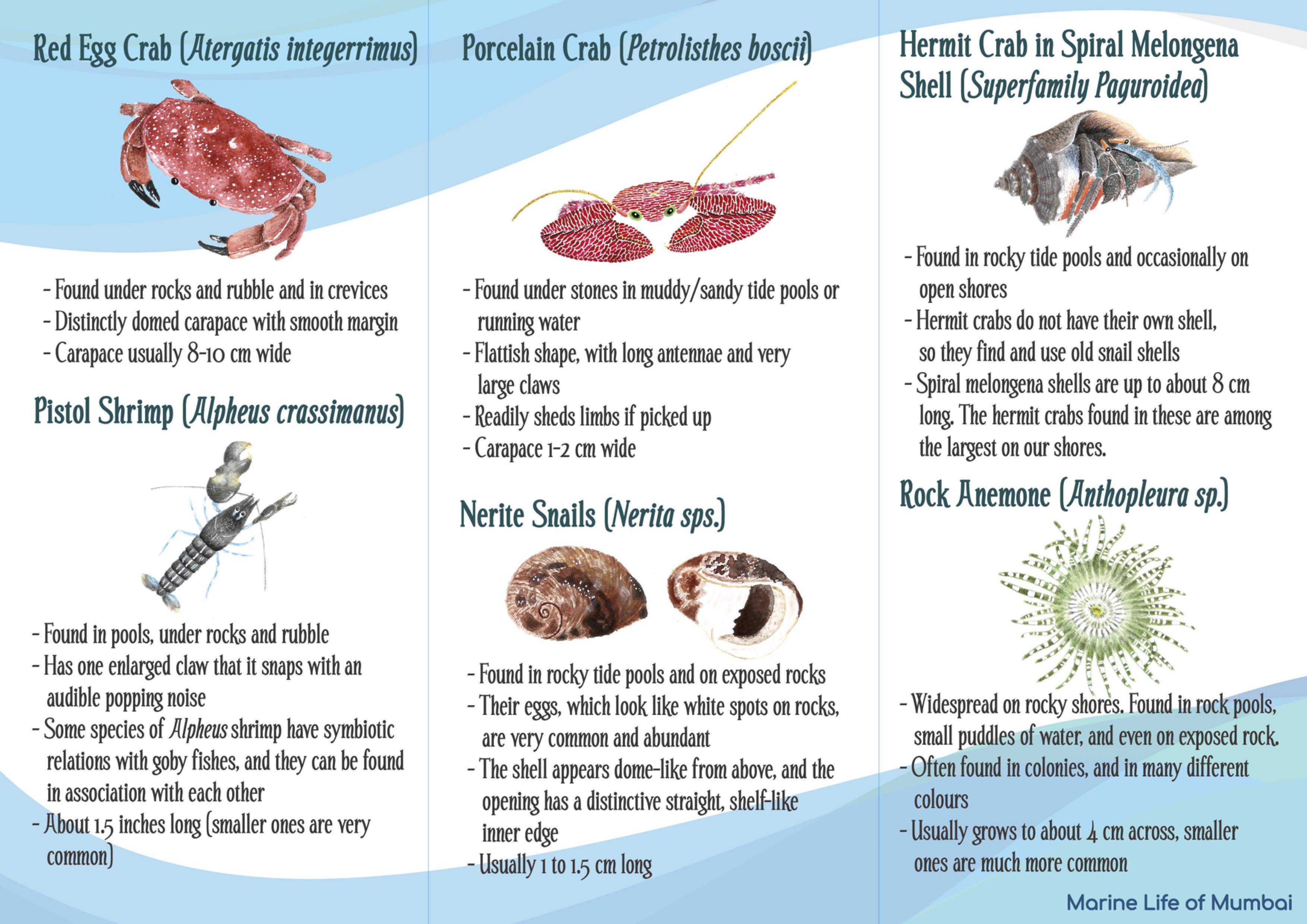 Carter Road
Shore Guides
Updated on 2018-08-07T09:46:33+05:30, by marinelifeofmumbai.