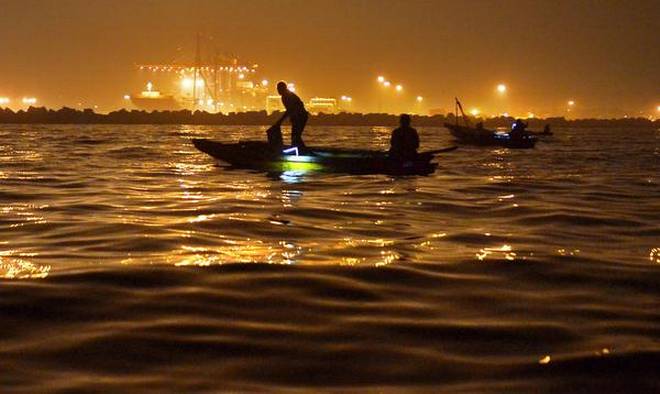 Pomfret in October, mackerel in March
Pankaj Sekhseria, October 13, 2017.
A new initiative that helps you consume seafood 'responsibly'
The first few days of October saw a massive and sudden increase in catch of marine life — fish, crab, shrimp, stingray — close to the shore along the country's west coast. The phenomenon that was reported almost simultaneously from Varkala in Kerala, Karwar in Karnataka and Alibaug and Mumbai in Maharashtra, offered a huge bonanza for fisherfolk even as it raised questions about the causes and consequences, if any, on daily consumption.
Read more here.