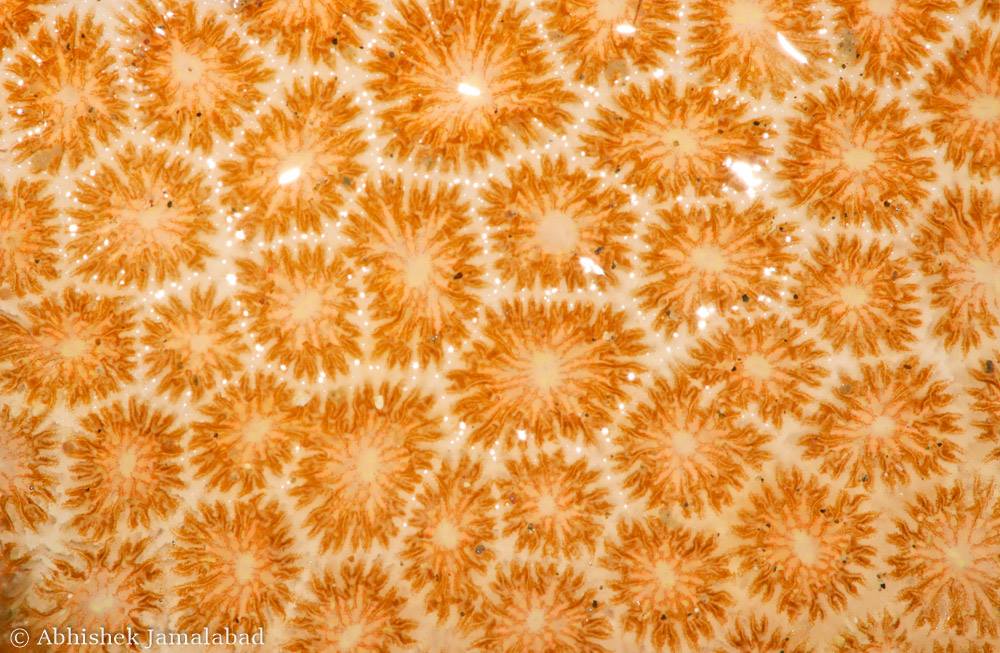 About the Walk
Colourful sea sponges, different types of snails and sea anemones, hermit crabs that use seashells as homes, and even corals. You can expect to find all these beautiful creatures at a blue, coastal destination, but they're right here, at the watery, concretised edge of Mumbai city. At this bustling urban jungle's doorstep, lies an entire forgotten marine world.

With the medium low tides coming this weekend, we've planned a shore walk at Haji Ali - our most popular rocky shore site on February 23, 2019.
From crabs to corals in the tide pools, and from hidden moray eels to near-invisible scorpionfish waiting for the keenest eyes, this shore has plenty of sights to see and some impressive stories about the city's marine life to tell.
This walk is free to attend but requires prior registration. Kindly register your attendance using the form below. To ensure that the walk is useful to all attendees, there is a limit on the number of participants, we will confirm via email if your spot has been confirmed.
Safety & Precautions
1. All participants must be over 15 years old.
2. Wear protective shoes/sandals only. Monsoon footwear is a good choice. Slippers or flip-flops are strictly prohibited.
3. No handling of any animal is allowed as some species found on our shores can be very harmful and even fatal to humans.
4. Shore walks are always at the mercy of the weather. Kindly bear with us if this leads us to reschedule the event.
5. Please carry a cap and wear adequate clothing.
6. Carry lots of water to keep yourself hydrated.
Time & Starting Point
All participants must assemble at the Haji Ali Juice Centre at 7:00AM. The walk will commence at 7:15AM sharp after a brief introduction. If you're delayed, please contact our resource people for directions.
Resource People
Pradip Patade: +91 98700 71632
Nikhil Sathe: +91 75060 76164
To avoid causing inconvenience to the event coordinators, resource persons, and other interested participants, we request you to AVOID OPTING OUT AT THE LAST MINUTE or NOT SHOWING UP - please do not waste a spot that could have gone to someone else. If you find that you're unable to make it after having registered, please drop us a message at least a day in advance.
Please follow all the instructions given out by the coordinators and guides before and during the walk. If you're bringing a child along, please be a responsible & vigilant supervisor.
Sorry, this walk is fully booked.
Please follow us on Instagram or Facebook to be notified of our future walks.
Haji Ali Shorewalk
Updated on 2019-02-21T13:14:13+05:30, by marinelifeofmumbai.