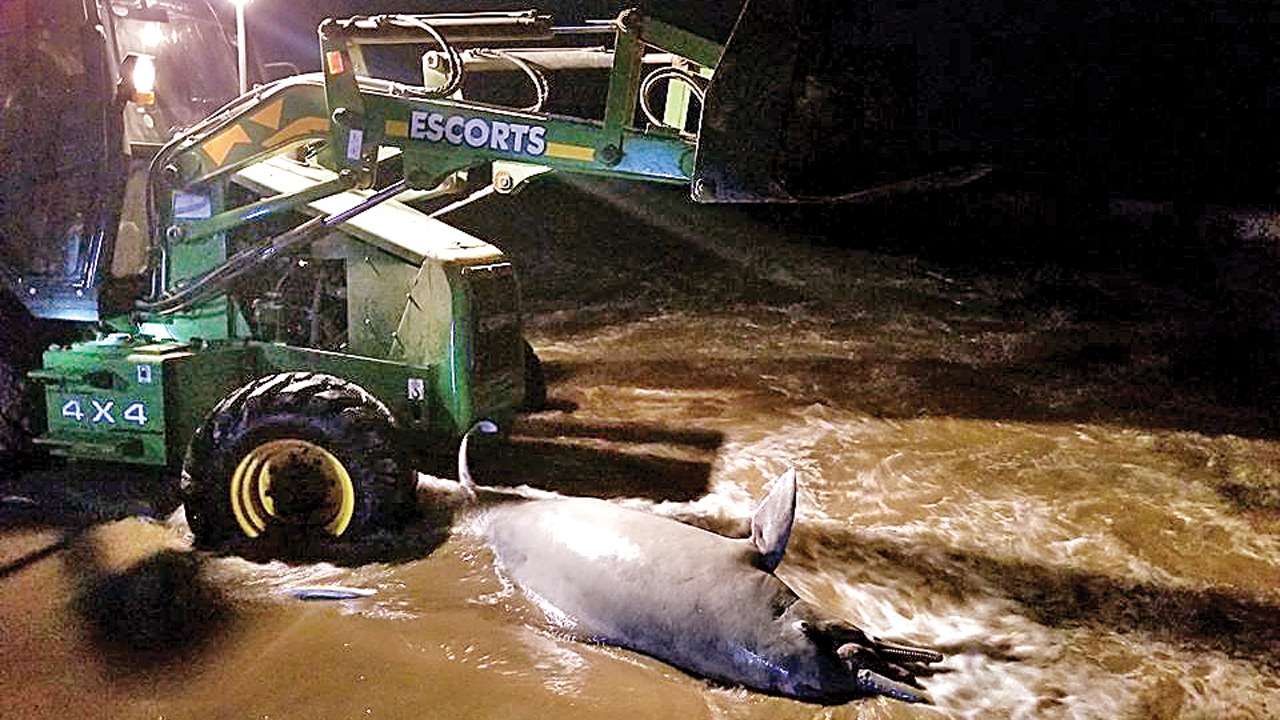 Dolphin carcass washes ashore at Versova beach
Virat Singh, May 4, 2018.
An eight feet long decomposed dolphin carcass was washed ashore on Versova beach on Wednesday late night.Versova-based lawyer Afroz Shah who has been spearheading the clean up of Versova beach since October 2015 received information from locals at around 11.30 pm.
Read more here.