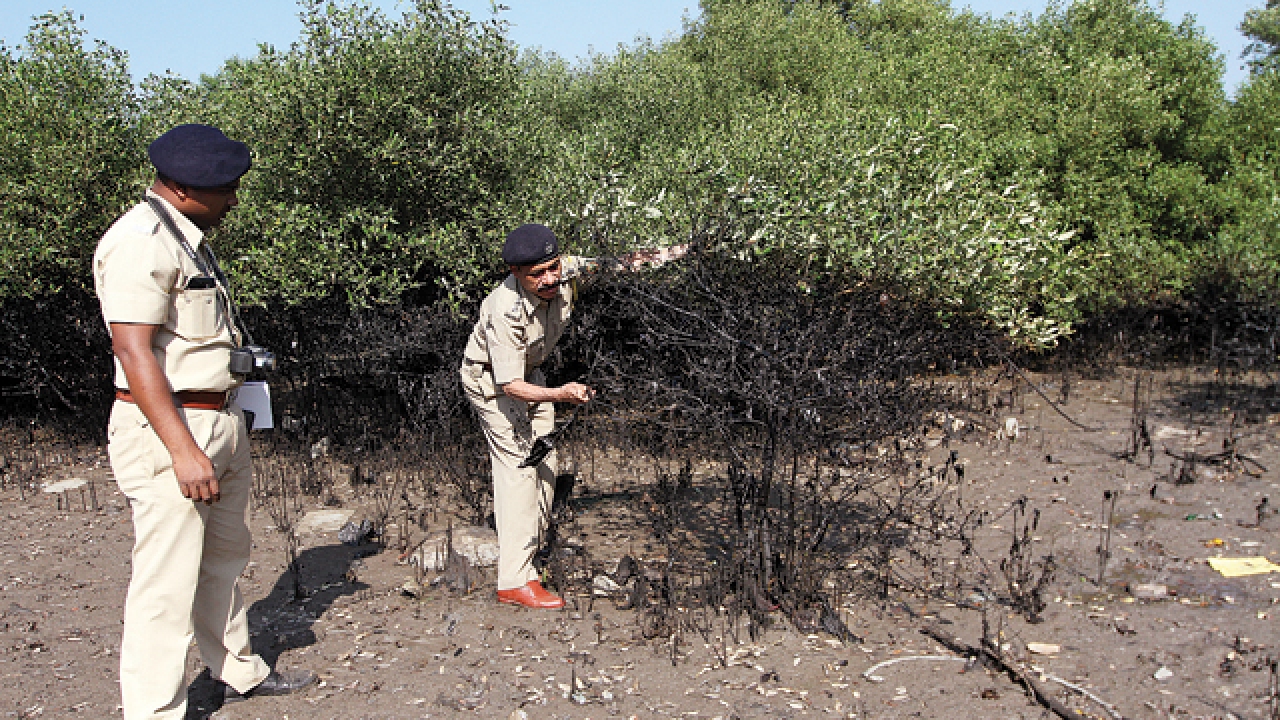 dna impact: Authorities to file police case against tanker that dumped oil in Sewri mangroves
Virat Singh, December 15, 2013.
A day after dna highlighted the threat to mangroves at Sewri jetty, which have been covered up to three feet with oil, officials from the mangrove cell along with the Mumbai Port Trust (MbPT) and the Maharashtra Pollution Control Board (MPCB) visited the site on Tuesday, decided to file a police case and prohibit parking of oil tankers on the road leading to the jetty. The are is infamously known as Ghaslet Bunder.
Read more here.