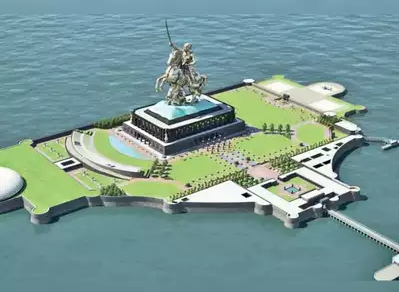 Contradictory views put a question mark on Shivaji memorial in Arabian Sea
September 30, Tariq Engineer.
Public Works Department writes to IIT-B asking it to explain the discrepancy.
The Chhatrapati Shivaji Maharaj Memorial in the Arabian Sea has suffered a setback even before its construction could begin.
In a letter dated September 24, the Public Works Department has asked the Department of Civil Engineering at IIT-Bombay to explain why there are differences in the analyses of the rock strata at the site conducted by the institute and Larsen & Toubro, the company that has won the Rs 2,500-crore tender to build the statue.
Read more here.