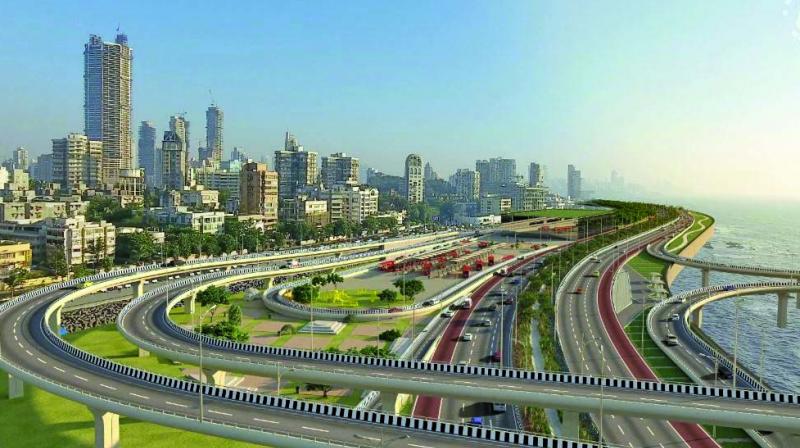 Coastal road to have parking facilities
September 28, 2018.
Mumbai: The proposed Mumbai coastal road will have three underground parking lots with a total capacity of 1625 vehicles as well as the biggest promenade in the city. The Brihanmumbai Municipal Corporation (BMC) has decided to create various civic amenities on the reclamation area made available for the project.
According to civic officials, 22 per cent of the available reclamation area will be used for the construction of coastal road, while on remaining 78 percent area various civic amenities will be developed. These amenities include landscaping, butterfly garden, promenade, toilets, jogging track, cycle track, amphitheatre, gardens and playgrounds for kids, police chowkies, bus stops, underground pavements for crossing of roads etc.
Read more here.