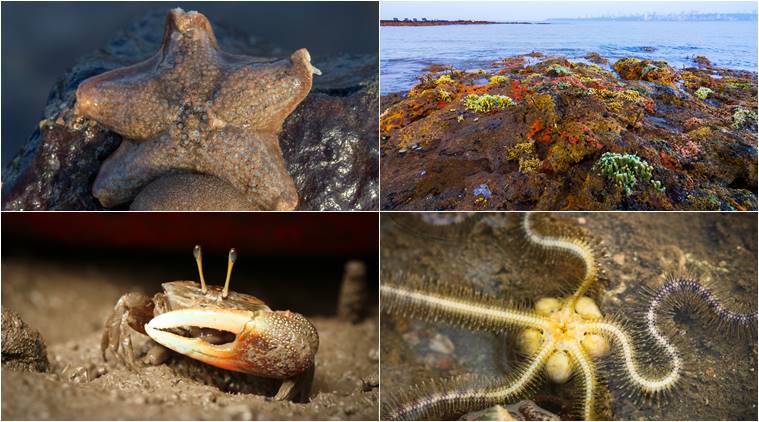 Thinking of urban nature excursions? Shore walks in Mumbai can also be a good way to see gems the retreating tides leave behind.
IT WASN'T rush hour at Marine Drive. The promenade, with its Queen's necklace, has featured in history, books, movies, and scores of personal stories. It's where the city gathers to feel the pulse of the metropolis.
This morning, however, Marine Drive was still. Its rarely silent roads were empty and the streetlights cast a soft yellow glow on the promenade. It was basking in some quiet time, preparing itself for the daily avalanche that is Mumbai.
We walked down the steps leading to the sandy shore, along the tetrapods that line the coast. After a small hike, it was as if a portal had opened up to a parallel dimension.
Read more here.