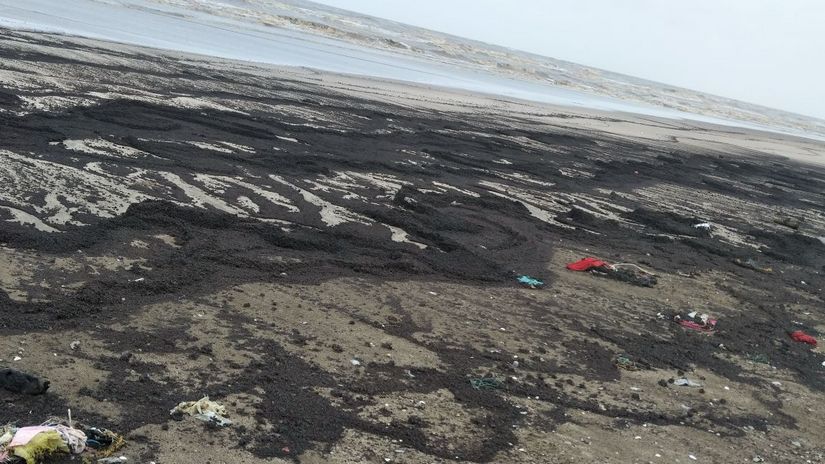 Administration clueless as tar balls wash up along India's western coast; experts claim it's a deep, recurring problem
Shubhra Dixit, August 24, 2018.
Jitu Bhai Tandel, chairman of a fishermen society in Gujarat's Umargaon says that the fishing nets in the area are drawing up tar balls instead of fish. "This happens every year, but it's excessive this year. It's hard to even walk on the beach)," he says.
A common phenomenon facing India's western coast during the monsoon, the tar balls have become so normalised that it has become commonplace to warn people against going to the beach during the monsoon.
Read more here.